Trinidad and Tobago Sightseeing Tours was founded in 1985 by Charles Carvalho. The lack of tour operators in T&T at the time and his experience in the travel industry led him to this venture. The company initially started off by taking groups on overseas trips as well as Tobago. It didn't take long until the need for local options was realized and thus our tour portfolio was born. Our main clientele were always cruise ships who'd offer our jobs hiring near me tours as "shore excursions" to their passengers as a sightseeing option during their one-day visit to T&T. The very first cruise ship we served was the Royal Viking Star. We also began offering our tours to general tourists through our website and popular travel websites such as Viator and TripAdvisor. Over time our service range expanded to full destination management including transportation and hotel arrangements as well.
Accreditations and Membership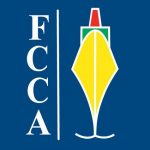 FCCA
Florida Caribbean Cruise Association since 1993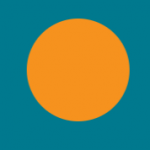 TTITOA
Trinidad and Tobago Incoming Tour Operators Association since 1990.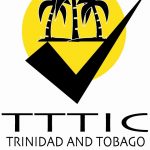 TTTIC
Trinidad and Tobago Tourism Industry Certification since 2002.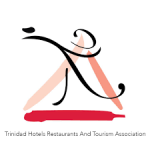 THRTA
Trinidad Hotels, Restaurants and Tourism Association since 2007.
We have acquired awards and certifications over time, some of them are:
2000
Certificate of Appreciation from the National Training Agency
1993
The Professionals award from Lawson International
1995
The Professionals award from Lawson International
2005/2006
High Volume Tour of the Season (Trinidad Highlights & Scenic Drive) from Princess Cruises
2006/2007
Tour of the Season (Port of Spain Highlights & Cultural Show) from Princess Cruises
2007/2008
Tour of the Season (Port of Spain Highlights & Angostura https://xjobs.org/ Distillery) from Princess Cruises
2008/2009
High Volume Tour of the Season (Trinidad 4×4 Adventure) from Princess Cruises
2009/2010
Tour of the Season (Tobago Highlights & Folkloric Show) from Princess Cruises
2009/2010
Tour of the Season (Rainforest Adventure & Asa Wright) from Princess Cruises
2003
Honoured Member of Who's Who Historical Society
2015/2016
Ministry of Tourism/ Tourism Development Company in recognition of valuable contribution to the cruise season
2001
Certificate of Appreciation from Trinidad and Tobago Bureau of Standards
1990
Hospitality Award from the Trinidad and Tobago Tourist Board

Transfers
Ground, sea, and air transportations between seaports, airports, hotels, attractions etc.

Sightseeing Tours
Nature, adventure, cultural, historical, eco, agro, and everything else Trinidad and Tobago has to offer

Destination Management Service
From hotel bookings to event organization – you name it, we do it

Luxury Chauffeur Services
For those who want to ride in style

Cruise Ship Shore Excursions
Port of Spain, Trinidad
Scarborough, Tobago
Charlotteville, Tobago
AIDA Cruises
Azamara Club Cruises
Carnival Corporation & PLC
Carnival UK
Celebrity Cruises
Club Med
Costa Crociere
Crystal Cruises
Cunard
Festival Cruises
Fred. Olsen Cruise Lines
Hapag-Lloyd Cruises
Holland America Line
Kristina Cruises
Marella Cruises (was TUI Cruises)
MSC Cruises
Ocean Village
Oceania Cruises
P&O Cruises
Phoenix Reisen
Ponant Yacht Cruises & Expeditions
Portuscale Cruises
Princess Cruises
Quark Expeditions
Randstad
Royal Caribbean International
Saga Cruises
Sea Cloud Cruises
Seabourn
SeaDream Yacht Club
Silversea Cruises
Windstar Cruises
Major Projects and Achievements
In 2015 the Saga Sapphire visited Tobago and had a small scale turnaround of approx. 100 embarking/ disembarking passengers. We handled all transfers and local logistics successfully.
In 2016, we managed a partial turnaround operation for the Costa Magica in Tobago alongside or port agent sister company. It entailed the transportation of over 250 embarking and disembarking passengers, guest meet & greet services, luggage transport and priority deliver to/from vessel and all formalities (Customs, Immigration, Airport & Port Authority). We executed this operation without incident and within all budgetary and logistical constraints.
In 2017, we crossed the 500,000 milestone for the total number of passengers we've had on cruise ship shore excursions
In 2018, we broke a company record as well as a country record for the largest number of passengers on cruise ship shore excursions in Port of Spain with the Caribbean Princess – Of the 3,082 passengers on board; we had a total of 1,339 passengers on tour.